About Trust
OM SRI SAI RAM
Swagatham Charities, founded in the year 1999, is a small tiny instrument in the hands of our Lord Sai, through which all our Service activities are being carried out.
Swami says, 'Service to Daridra (Poor) Narayanaa is the highest form of Sadhana.'
Narayana Seva has been a regular activity here since the year 1995. Over the last few years, Narayana Seva is being done at our Swagatham Sai Mandir premises, where children and destitutes participate.
The children in these areas are distributed notebooks and stationery material during School Reopening time of June / July regularly. Medical camps are conducted during Swami's Birthday celebrations.
Bhagawan's Birthday is celebrated by performing homams, bhajans, cultural activities by our Balvikas students and Special Concerts by renowned artists. A lot of people participate in these functions and partake of the prasadam. Bhajans are done with divine fervor every weekend. Weekly Balvikas classes are conducted too.
Proposed to construct a Prahara Mandapam
With the divine grace of our Beloved Bhagawan, Swagatham Charities proposes to construct a 'Prahara Mandapam' at Swagatham Sai Mandir. This Prahara Mandapam, of dimension 77 feet/95 feet, will have granite flooring and 14 pillars in all, (each of an approximate diameter of 3 feet) on the 4 sides of the Mandapam, without any pillars in the centre. The cantilever rooftops, the inner side of the ceiling, and the pillars will have intricately-designed carvings of various Gods, Goddesses, and depiction from the puranas. The rooftop of the Mandapam would be chemically-treated to withstand extremities of all temperatures/weather conditions.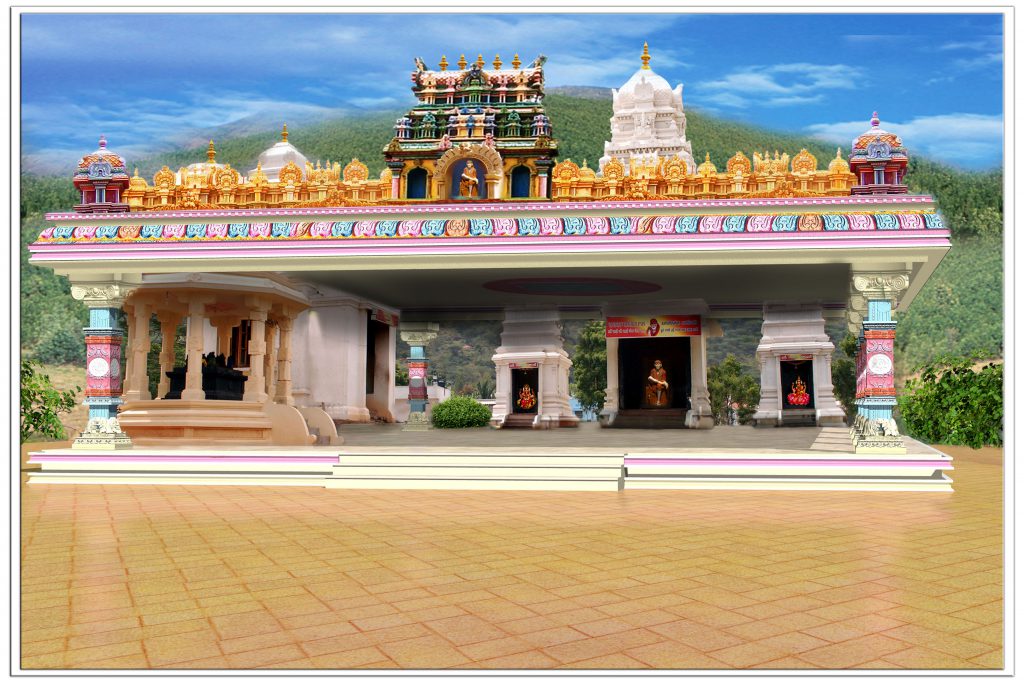 The Prahara Mandapam will have an ornate, well-illuminated lighting arrangement, a diesel generator, and a suitable inverter for electrical power backup. It will also have a well-designed ramp, especially for the use of senior citizens and the physically-challenged.
By constructing this Prahara Mandapam, the trust hopes to achieve its primary objectives viz. Annadanam, Free Tuition Classes and Free Medicals Camps.
The Trust proposes to tie up with various hospitals across the city and conduct free medical camps for the poor and needy frequently, provide free consultation and distribute appropriate medicines free of cost whenever possible, in this Prahara Mandapam.
This Mandapam will also be used for conducting free tuition classes for students. The Trust plans to reach out to academically and financially weak students in the schools/villages/panchayats in the neighbouring areas and conduct free tuition classes for them on a weekly basis at a convenient schedule.
The Prahara Mandapam will also help in doing Annadanam (Feeding the Poor), in a larger scale than being done now.
≈≈ Om Sri Sai Ram≈≈